Then their deduction or derivation is not a genuine one, is not a logical deduction or derivation, but the representation of a causal or physical consequence.
Furthermore, of the covering laws relied on in explanations have the
same logical form as universal syllogistic premises, how do covering law explanations differ from syllogistic explanations?

By content and aim. The valide explanation should have a valide logical structure. Why there can be no scientific explanations that have a syllogistic logical structure?
THE PARTIAL REVIEW OF HINTIKKA AND HALONEN ' TOWARD A THEORY OF THE PROCESS OF EXPLANATION

Instead, Hertz started from something that is not typically emphasized or even mentioned in covering law accounts of explanation.
It is what we have called the background theory.
In Hertz's case, it consists of Maxwell's equations.
From them Hertz deduced
how wave-like electromagnetic disturbances are propagated.

You see, somebody deduced something from equations. Equations contains equalities quantities, addings, subtractings, fractions, multiplications etc. of quantities, NOT TRUTH VALUES. The mathematical equality is a quantitative equality. A pure equation has a pure mathematical structure, not a logical one. Having a mathematical structure it cannot substantiate a deduction, cause the deduction has logical nature.
Conclusion: The mathematical consequences should be distinguished from the logical ones.

"nu ma lasa sa plec "

Scientific laws, but alone theories, are rarely of the form of a general implication.

Scientific theories are rarely in a pure logical form.
loading...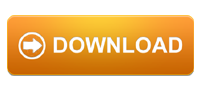 E posibil sa te intereseze alte referate despre:
---
Copyright © 2020 - Toate drepturile rezervate

Q

Referat.ro
Folositi referatele, proiectele sau lucrarile afisate ca sursa de inspiratie. Va recomandam sa nu copiati textul, ci sa compuneti propriul referat pe baza referatelor de pe site.
{ Home } { Contact } { Termeni si conditii }