PART FOUR: RECYCLING

Recycling is a way to save money and the world.We shouldn't buy many floewer pots.We can use butter boxes.If you have unuseful paper don't throw it away , go with it to the recycle place.





PART FIVE : POLLUTION

Many people travel by cars and they pollute the enviroment.
loading...
{
Politica de confidentialitate
}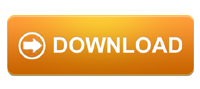 E posibil sa te intereseze alte referate despre:
---
Copyright © 2020 - Toate drepturile rezervate

Q

Referat.ro
Folositi referatele, proiectele sau lucrarile afisate ca sursa de inspiratie. Va recomandam sa nu copiati textul, ci sa compuneti propriul referat pe baza referatelor de pe site.
{ Home } { Contact } { Termeni si conditii }